Localization with AI: Automatic Language Translation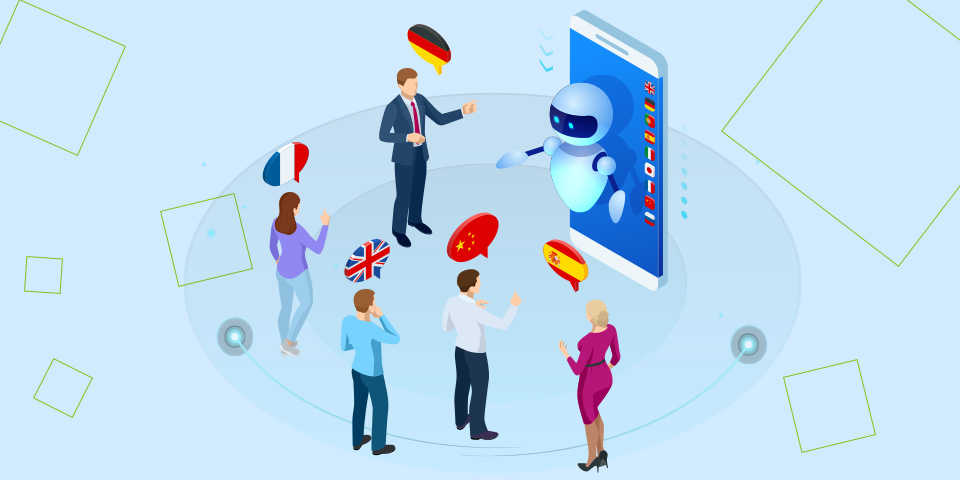 Language should absolutely not be a barrier when choosing the best application to use!
As business landscapes evolve globally, it is crucial to have software that can easily overcome language barriers with different user groups.
Reify, built on the SmartClient framework, is using Isomorphic Software's automatic language translation feature, now a part of SmartClient and SmartGWT.
This ensures that Reify and Reify-created applications can automatically communicate in numerous languages, right out of the box.
Let's dive into all the exciting details.
Harnessing AI for Automatic Translation and Localization
Artificial Intelligence can bring endless possibilities to enterprise UI – one of them is automatic language pack translation.
Like SmartClient and SmartGWT, Reify is filled with many built-in texts as well descriptions for the UI elements.
With AI, the Reify low-code platform provides accurate translations of descriptions and instructions for UI elements automatically.
These UI elements include dialog boxes, built-in menu items, validation error messages, and alerts. This enables Reify to communicate in different languages, no matter the user's location.
Thanks to AI, we've also expanded our language support with new locales, such as Hindi, Punjabi, and Thai.
Now when a developer adds a new description for a UI element, it automatically translates it for all supported languages.
These additions make Reify and Reify-created apps more accessible and available to everyone.
The Future of Enterprise UI:
Building Bridges with Reify Apps
Reify-created applications now offer out-of-the-box support for over 30 languages, which is truly remarkable.
If you require a language that isn't currently listed – no need to worry.
Simply inform us, and you can count on it being added.
At Reify, we believe that localization is more than language.
We aim to make application development accessible to all, no matter where you come from or your preferred language.
Our AI-powered translation system ensures active translation for every built-in message or UI element description.
This is just the start – join us as we explore the potential of AI in enterprise UI.
Get a demo of Reify
Experience a live demonstration of the Reify low-code platform customized to your specific needs!