Reify Embedded
Instantly make your applications visually extensible.
Get a competitive advantage by making your apps extensible
Your most valuable customers expect you to deliver deeply customizable, extensible, and integration-ready applications.
Application extensibility is a big selling point and a must-have to stay competitive. The problem is: making your applications extensible requires a lot of time and effort… until now!
Reify Embedded is a new type of product: an Application Extension Engine.
By attaching Reify to your existing application, you immediately create a visual environment for building extensions to that application.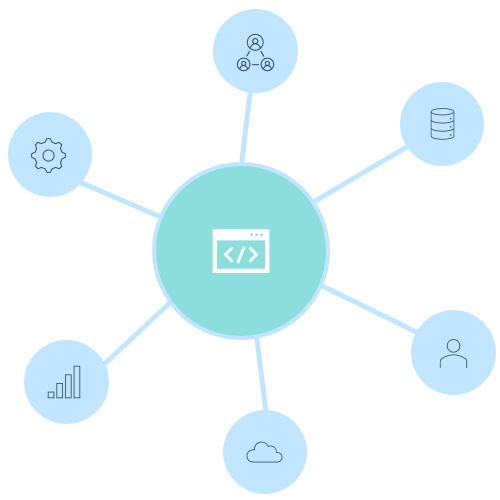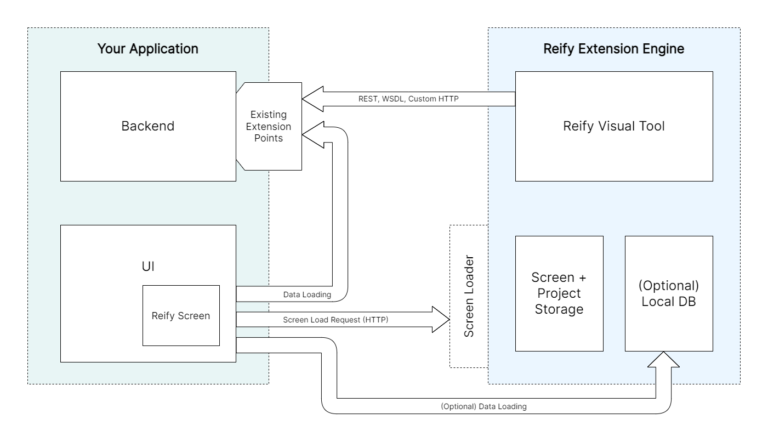 Reify turns your existing extension points visual
It doesn't matter whether your existing extension points are based on REST, WSDL, an SDK, custom protocols, or anything else… Reify can connect to them and make your application extensible with a powerful, visual environment.
We have made it extremely simple to embed Reify into any application, whether that application is based on SmartClient technology or not.
In many cases, we can deliver a working Extension Engine with a short Proof of Concept project. All we need is a demo account or a demo license and access to the documents you give to customers who are trying to extend your product.
Seamless integration
From the beginning, we designed the Reify low-code platform as an extensible platform, not just a visual tool. You can customize any part of Reify:
Your customers will perceive Reify Embedded as just another aspect of your product: a purpose-built tool that is ideal for creating extensions to your product.
Start telling your customers:
"Yes, we can do that."
More than pays for itself
Reify Embedded is a huge revenue enhancer, in multiple ways:
With Reify Embedded, you can add best-in-class visual customization capabilities to your product, you don't have to build or maintain your own visual design tool, and you can immediately add new sources of revenue.
Why wouldn't you?
Make your apps visually extensible with ease.